Disability Awareness Month
Zoom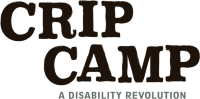 Disability Support Services and the Equity and Inclusion Council will be hosting a discussion for Disability awarness Month (October). disability awarness Month is atime to bring awareness and reflect on issues pertining to the disabled community.
This discussion will revolve around the documentary Crip Camp. Crip Camp revolves around a group of disbled individuals who were pioneers in the Disability Rights Movement. They were forever bonded together by experiences at a summer camp for the disabled community. Crip Camp does an amazing job showing the fight disabled people had to endure to make society recognize them as equal participants. Crip Camp is available on YouTube for free.
We invite all students to absorb Crip Camp to our discussion which will be held on Monaday, October 25th at 12pm to 1pm. The discussion will be held in this Zoom room. If you don't have a chance to access the film, please still feel free to join us for discussion. You are also welcome to attend and just absorb the conversation rather than participate in it. This will be a safe space to discuss in the topics related to Crip Camp and how the journey for inclusion is never ending.
Crip Camp is rated R due to adult language and sexual references. Live captioning will be available for the discussion. If there are any accommodation requests, please email disabilities@cascadia.edu.
For any questions about the vent, please email disabilities@cascadia.edu.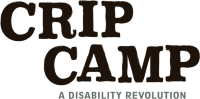 Monday, 25 October, 2021
Contact:
Disability Support Services


Cost:
Free
Save this Event:
iCalendar
Google Calendar
Yahoo! Calendar
Windows Live Calendar
Share this Event:
Email to a Friend
More...
Categories: